BluKatDesign Statement necklace featured here in " 15 Statement Necklaces You Don't Want To Miss!"
Swanheart Jewelry
I've done a bit of searching on Etsy to see what beautiful statement necklaces I could find.  Truly eye-catching necklaces that made me say "WOW!"  A statement necklace is for the purpose of, well…making a statement!  Something that really showcases who you are and what you're about.  It sets the person wearing it apart from everyone else and adds to their never ending uniqueness.
These are necklaces that you don't want to miss out on if you're into the big and the bold, which is very popular in today's fashion and they're all made by very talented Etsy artisans.
These are displayed in no particular order of greatness!  
1.  Turquoise Spikes Warrior Necklace by Atelier Yumi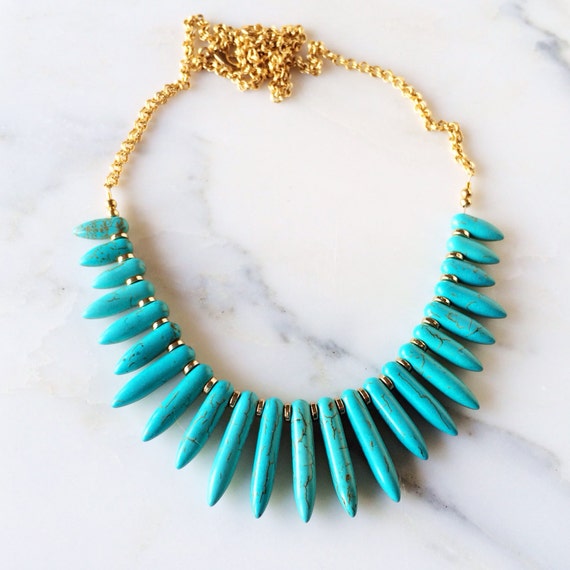 Turquoise Spikes Warrior Necklace – $68
2.  Fallen Angel Gold Statement Necklace by Xanadulady Creations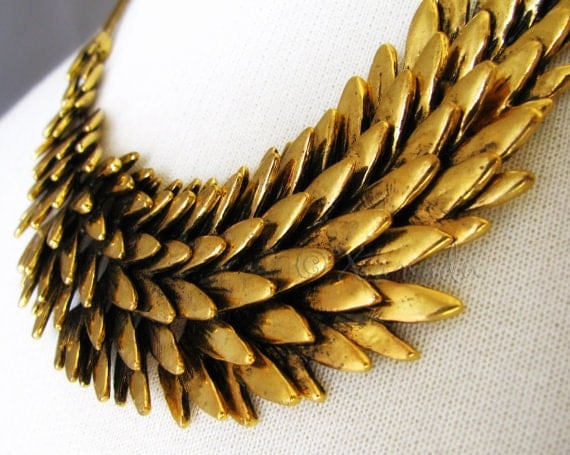 Fallen Angel Gold Statement Necklace – $49.95
View original post 221 more words